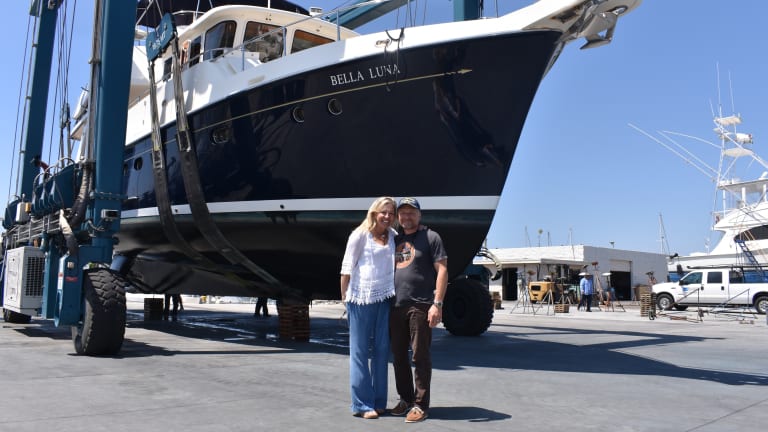 Written by Peter Swanson and reprinted with permission.
From the Mountains to a Selene 55 (Video)
Every TrawlerFest includes at least one aspirational talk. Next month in Seattle, one couple shares the story of making the transition from dirt dwellers to capable cruisers. Rob and Deanna Piwowarczyk describe what it was like for them to "sell it all and move on a boat." The name of the seminar is Making the Leap: A Cruising Couple Tells Their Story.
The Piwowarczyks did just that, selling their house and business in the mountains of Colorado and moving aboard a Selene 55 in Southern California with two 90-pound dogs. They'll describe how they made the decision to "make the leap," how they searched for and chose their perfect boat, and what they've learned along the way, including how to continue to earn a paycheck. And it all transpired more quickly than you might imagine.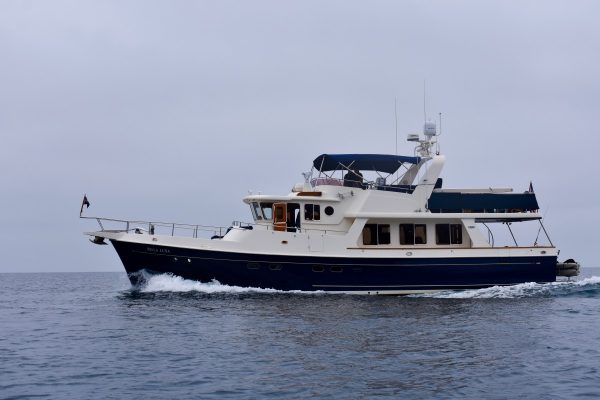 Rob will share estimated costs of ownership, what he's had to learn about diesel engines, water pumps, and all things marine mechanical. Deanna will discuss their long-term cruising plans and both will answer any questions for couples looking to become liveaboards.
SEMINARS: Tuesday-Saturday, April 23-27 at Seattle Marriott Waterfront
IN-WATER BOAT SHOW: Thursday-Saturday, April 25-27 at Bell Harbor Marina. Show is open 10 a.m. – 5 p.m.
QUESTIONS? Contact Donna at DAschheim@aimmedia.com
BEST VALUE: Every seminar except the diesel course and "Boat Handling on the Water" are part of our VIP package. Being a four- or five-day VIP gives attendees access to their choice of 24 other seminars. The cost is $449 for a four-day VIP pass and $549 for the five-day pass. Visit our ticketing site and do some math. You'll see how being a VIP maximizes your seminar buying power.